Here is a quick rundown of the home page…
Navigate with the menu bar and quick search functionality
The user, current time and version are displayed
Email BigWave support with any question you may have
Download the latest version of this user manual
The dark blue bar with yellow text indicates where you are in the system at any given time
Navigate using the topic bar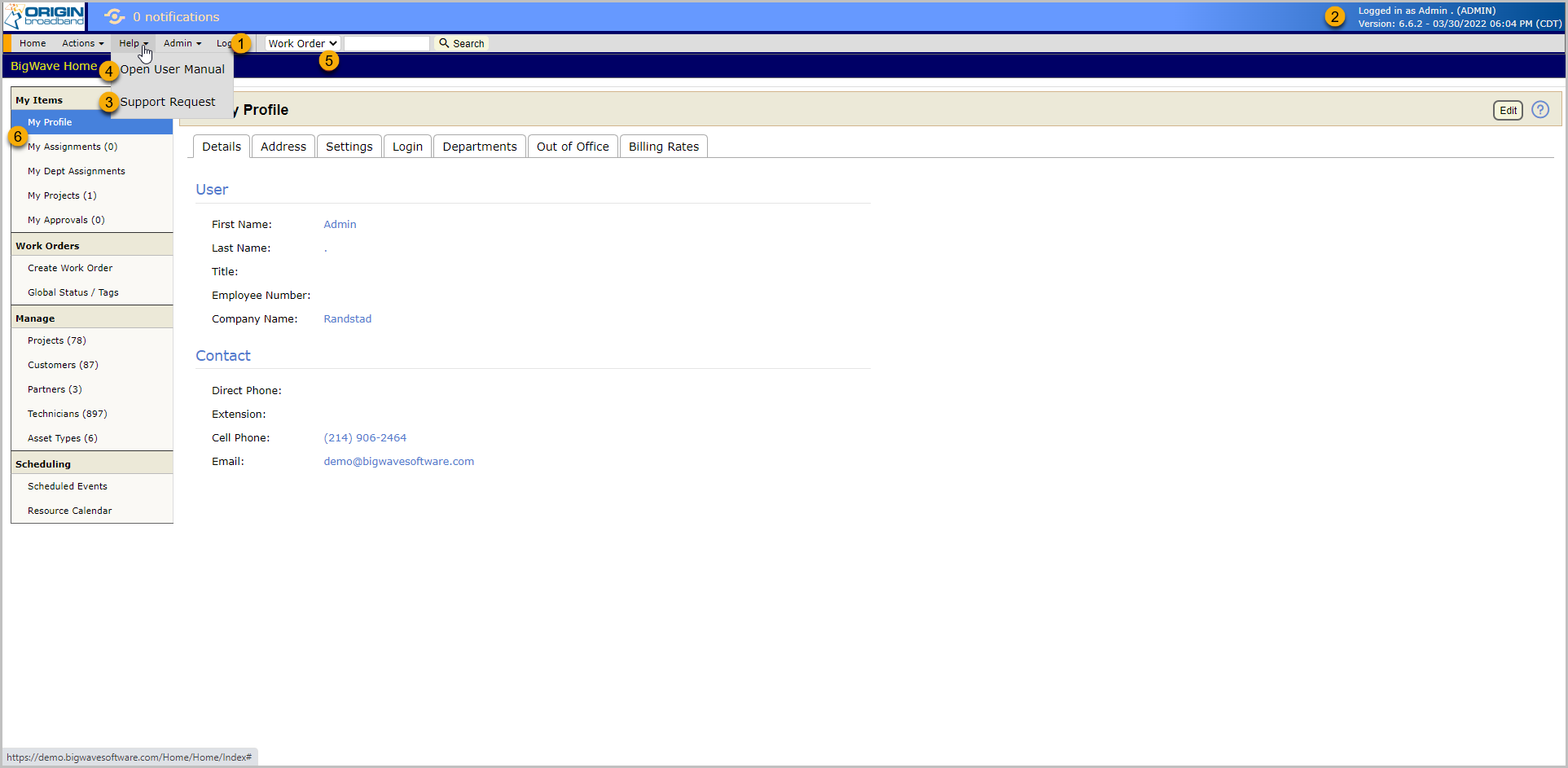 If your home page appears different than the above picture, then either you are logging in as a customer or technician, or your access into the system has been limited by your security role. Contact your company's BigWave administrator if you feel you need more access into the system. Regardless, the points above still apply.
As a general rule of thumb, buttons provide access to dialogs where you enter information. For example to change information about yourself…
Navigate to My Profile
Click the Edit Button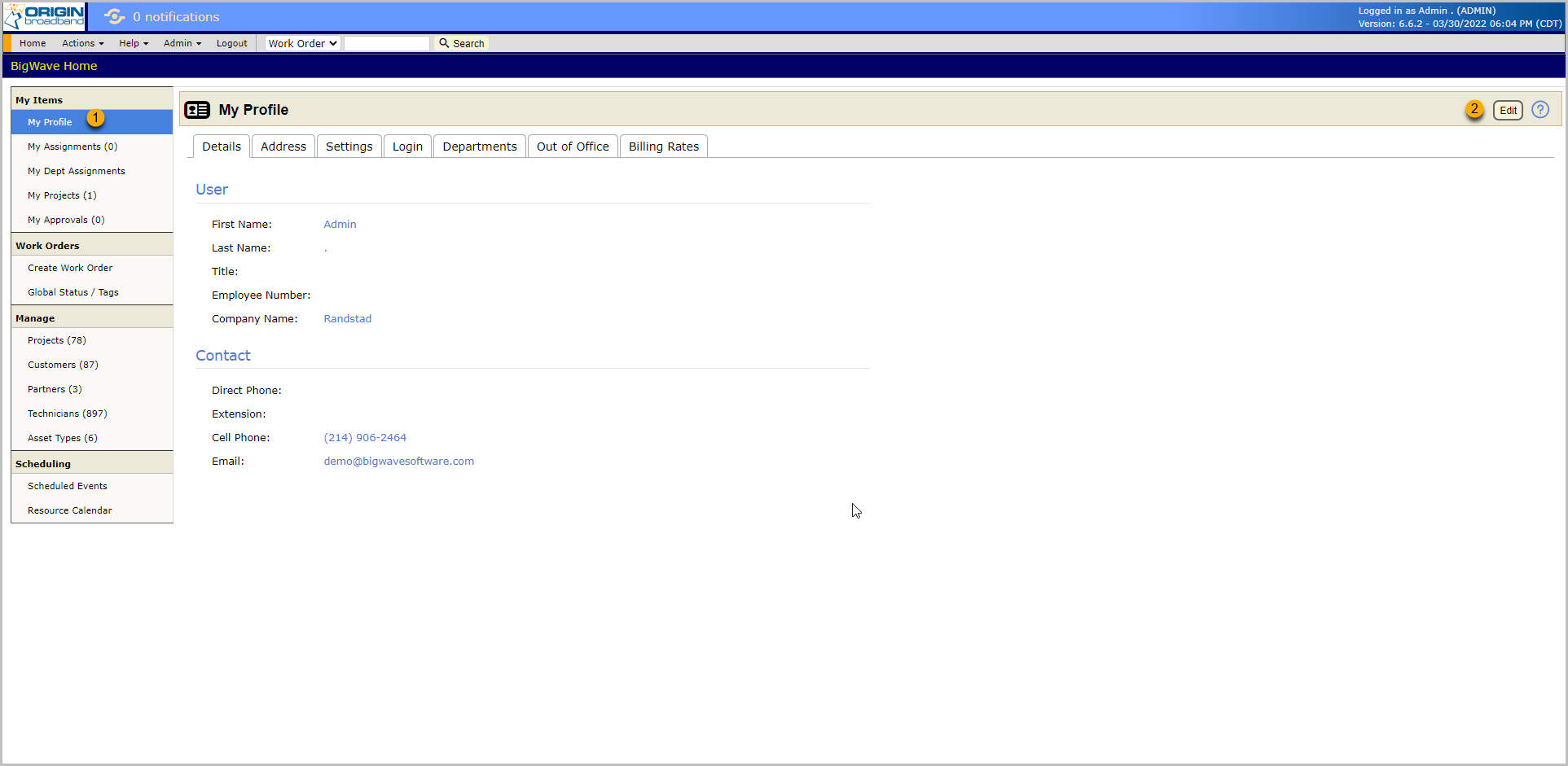 A dialog appears. Edit your information and hit Ok (3). For example, you can change the topic you land on when you login. This is found under the Settings tab.
Click Settings
Change the opening view dropdown to the topic you want to see when you login
Click Ok