In BigWave you have always been able to capture a PO issued by your customer in a work order. Today we released a small change that now facilitates the use of a "Running PO".
Enter this PO at the work order template level.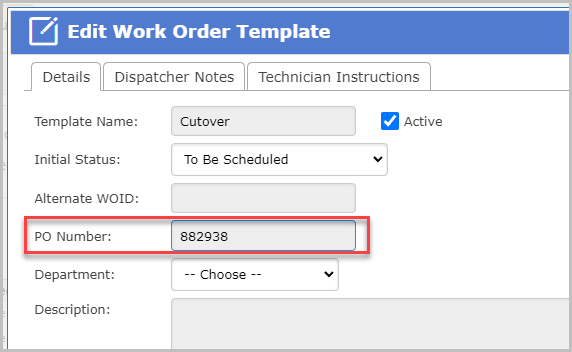 Then, when you create work orders from this template, the PO will be automatically applied to the new work order.