Often times supplies needed for a work order come through an outside vendor(s). Typically, the buying company will issue multiple purchase orders (POs), one for each vendor.
With BigWave, you can now capture those purchase orders in the work order itself. Not only does this help you keep track of what is expected and PO status, but work order search now searches across vendor POs as well. Many times, a project team will get a call from a vendor asking about a specific PO. Using BigWave, the project team can now quickly find the associated work order to that PO. This helps save time allowing the team to efficiently process these types of inquiries.
Here's how it works…
From a work order click (1) Quote/Invoice and then (2) Supplier Purchase Orders tab. In the below example, you can see 7 purchase orders are entered in varying states.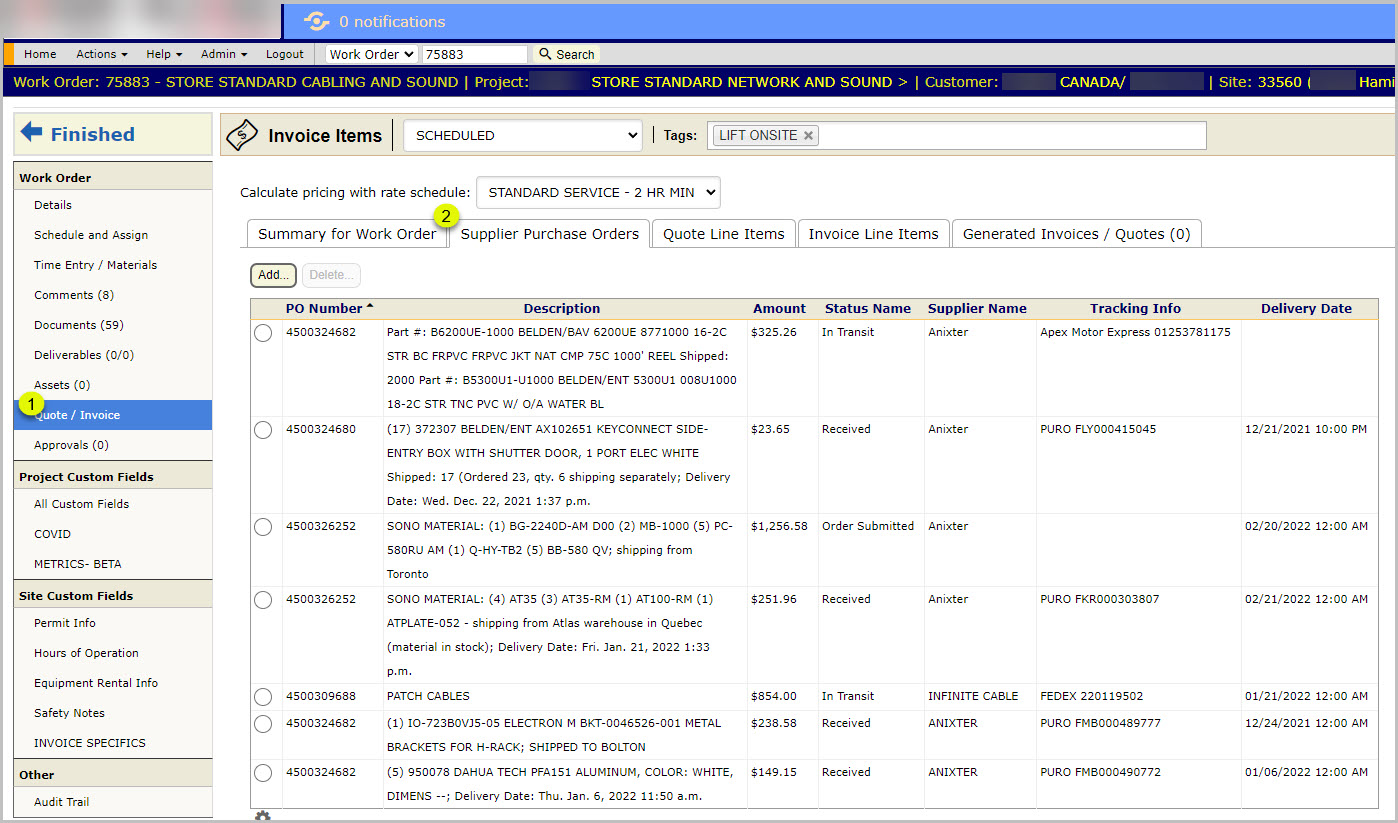 Now if a vendor calls in with an inquiry about PO 4500324682, the associated work order is easily located by searching on this term in quick search…